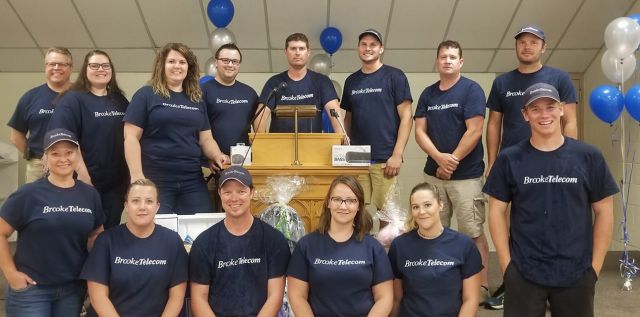 Telecommunications Construction Labourer-Summer Student
As a member of our Construction Team you will be responsible for working safely on roadside construction projects as well as perform repair and maintenance work on the existing plant.
Your main goal will be to complete construction projects in a safe, efficient, and timely manner, working as part of a team.
Primary Responsibilities
- Perform various outdoor physical activities and duties with construction crew
- Assist with loading and unloading of mini-excavator and Vermeer plow and associated tools, materials and/or equipment, as well as the operation of such equipment.
- Semi-skilled manual labour as required
- Outdoor and physical work
Knowledge and Skills Required
- Grade 12 or equivalent
- Valid G driver's license; restricted A license an asset
- Clean driver abstract
- Experience working around existing buried utilities an asset
- Must be able to lift 23kg (50 lbs)
- Ability to work outdoors in all weather conditions
- Good communication skills with the ability to work in a team environment
Please submit your resume to jobs@brooketel.ca.