Petrolia Location Re-Opening! July 27th, 2020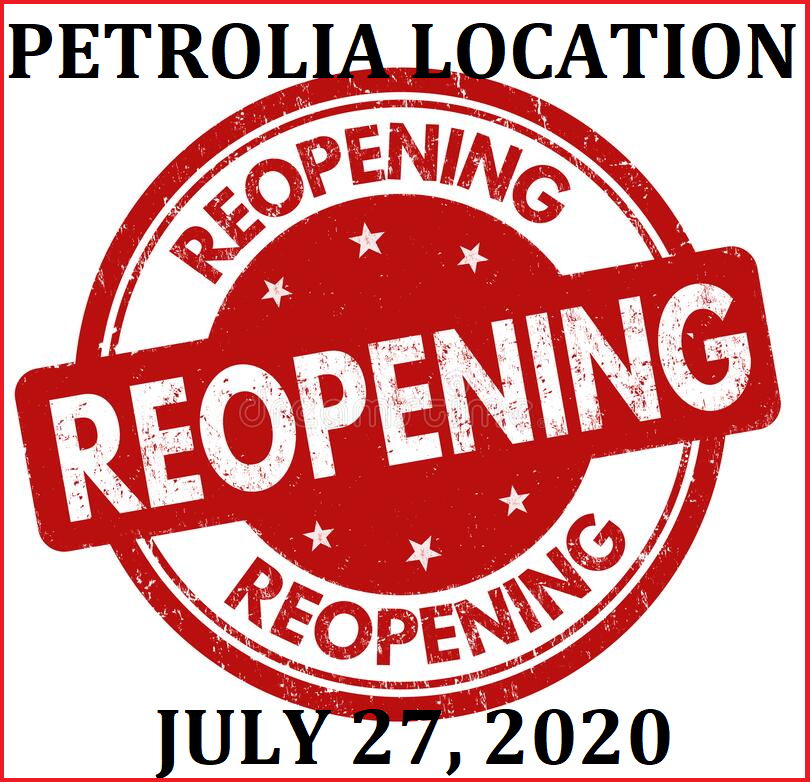 We are pleased to announce the re-opening of our Petrolia location on July 27th.
This location will be only be available on Monday's and Tuesday by appointment only. This is subject to change in the future.
Watford will continue to be open normal business hours during the week by appointment only.

After July 27th, Inwood will be limited to Thursdays for cellular service issues by appointment only.
Canada Post will still be available in Inwood on it's current schedule throughout the week.
Please call ahead at 519-844-2160 to book appointments at any location. Currently we limit the number of customers inside a location at one time.
Brooke Telecom is currently following strict COVID-19 protocols on social distancing and sanitation.
Please understand our use of Personal Protective Equipment and cleaning solutions during your visit. The safety of our staff and customer is our number one priority.