About
Brooke Telecom has provided telephone service to the rural exchanges of Inwood, Alvinston, and Watford since 1911.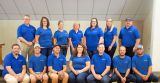 Dedicated To Our Members & Customers
Brooke Telecom provides leading edge and reliable communication services including fibre-to-the-home internet (FTTH), digital television (IPTV), mobility, home phone and long distance services.
Once a small company established to offer simple telephone service, we have been expanding to bring the most up to date technology to the communities we serve including Watford, Alvinston, Inwood, Warwick and Petrolia.
With over 100 years of service history, you can be assured that Brooke Telecom has all intentions of continuing to give back to our community as well as provide exceptional service experiences to our members and customers.  Our mission and values reflect our dedication to the communities we service as well as our members who are co-operative owners and partners.
Mission Statement:
Brooke Telecom strives to deliver quality communication services to our local community with an exceptional experience.
Values:
Improving our community by delivering quality services to all our valued members with integrity and respect.
Brooke Telecom Is A Co-operative Company
A cooperative is a group of people acting together to meet the common needs and aspirations of its members, sharing ownership and making decisions democratically.
Co-operatives are not about making big profits for shareholders, but creating value for customers – this is what gives cooperatives a unique character, and influences our values and principles. A portion of profits and earnings generated by the cooperative are distributed among the members once a year, in the form of a bill credit called patronage.
Becoming a member of Brooke Telecom Co-operative is easy! Just complete our membership agreement form and pay $1.00 upon signing up for our wired services.
As a co-operative company, we strive to create a fair and ethical business practice, as well as pursue social responsibility by giving back to the communities we serve. Being established for over 110 years, you can be assured that our company has all intentions of continuing to give our members the best service possible, while giving you an opportunity to own a piece of history!
Become A Member
Origins
In 1911, D.J. McEachern, Tom Myers, and H.R. Curruthers established the Brooke Municipal Telephone Company in Alvinston.
By 1914 this early system provided approximately 350 telephone connections in the village of Alvinston and its surrounding areas. That same year, the Brooke Municipal Telephone company purchased the Inwood Rural Telephone company, doubling its subscribers in the process and allowing for greater growth opportunities in the region.
In the first half of the twentieth century, the Brooke Municipal Telephone Company ran simply, smoothly, and efficiently with few changes to the management of the company and technology required to run the system.
Brooke Municipal's first big technological change took place on February 4th 1968, when the system converted to direct dial, rendering the old switchboard and its operators obsolete. This marked the first of many changes to the telephone system, and unlike the first half-century, hereafter the system and technology began to rapidly develop.
Becoming A Co-op
In 1994, after 83 years of operations as a municipal system, a Supreme Court of Canada ruling changed the company's regulator from the Ontario Telephone Service Commission to the Canadian Radio-Television & Telecommunication Commission (CRTC). This required Brooke Municipal to change to a federally regulated system, such as a Co-op or Public Utility. The company chose the former, becoming Brooke Telecom Co-operative Ltd., as it most closely resembled the purpose and function of the municipal system under which it had operated for over 80 years.
Since its beginnings over 100 years ago, Brooke Telecom has changed from a small company owned by local business men to a thriving business run by a very busy staff. Throughout these years, one of Brooke Telecom's biggest feats was not in the expansion of the system and services, but instead that it remains as one of the few independent telephone companies across Canada.