Business Phone
Since 1911, Brooke Telecom has provided the local telephone service to Inwood, Alvinston and Watford.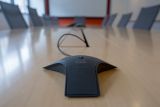 Phone Solutions For Business
Brooke Telecom offers business telephone services with reliable and crystal clear local service, flexible long distance plans, and a wide range of additional calling features.  Contact our office at 519-844-2160 to find what plan and services are best suited to your business needs.
Speak To An Expert
Contact Brooke Telecom today and let us help you find the service package that matches the unique needs of your business.
Call 519-844-2160 to speak with a representative, or complete and submit the form provided and a member of our team will be in touch shortly to assist you.